SPECIAL OFFERS
SPECIAL OFFERS IN England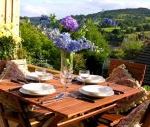 Little Larsas Retreat - specialising in mid-week & weekend breaks in Derbyshire, England
Originally
445
GBP
, Now
495
GBP
.
Find out more about available dates
What about a in this lovely Cottage? Derbyshire is a fantastic area with lots to offer for mid-week breaks. When enquiring always enquire about any current promotions on offer.
Accommodates from 1 to 4 in 2 bedroom(s).
1 bathroom(s).
Pet-friendly. 2 dog(s) welcome.
Child-friendly
Short Breaks Welcome.




07758783784 07758783784,

SPECIAL OFFERS IN OTHER COUNTRIES