Midweek Breaks for Families
Where should I take my family on a mid week short break?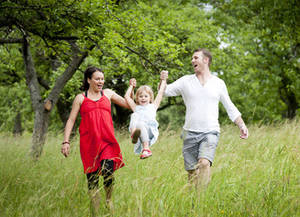 Everyone knows that children can be a handful at times but a parent's life is made a lot easier when their children are being entertained and that is exactly what a midweek family break is for.From exhilarating theme parks to tranquil seaside resorts, you will never be short of options.
Theme parks are great locations to take your family to, no matter what age the children are. The parks are full of gentle rides for little ones and fast-paced rollercoasters for the older ones while even the parents are catered for with spas and swimming pools. The major theme parks such as Thorpe Park and Alton Towers are also located in areas that offer more than just rollercoasters and water parks. Sudbury Hall is less than 10 miles from Alton Towers and provides a relaxing and cultural retreat from the relentless action of a theme park whereas Savill Garden is in close proximity to Thorpe Park. Just because you are treating your children to a day out at a theme park does not mean that they have to miss out on the culture of an area.
During the summer, the seaside is the place to be. While the children play in the sea, the parents can finally find their peace of mind while relaxing on the beach front. Fun-filled rides on the pier and family-friendly restaurants will ensure that the kids will never be bored.