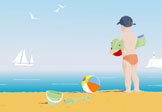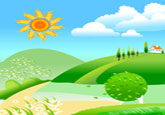 Welcome to Mid Week Short Breaks
If you want to get away but only have a few days free then you may be looking to take a short break during the middle of the week. Midweekshortbreaks.co.uk can help you find a great place to stay. Taking a break during the middle of the week for 2 nights, 3 nights or 4 nights can be a great option as you often get more peace and quiet during the week compared to at the weekend.
Self-catering holiday cottages, houses and log cabins are available for mid-week short breaks, generally of a 3 to 4 night duration, Monday to Friday, at value for money prices. Sometimes breaks of a shorter or longer duration are available from 1 night or more. Mid Week Short Breaks can help you find breaks from Monday to Friday for a few nights or more.
If you're retired and able to take advantage of a short break during the week, you'll not only enjoy lower prices but also quieter holidays, especially outside school holiday times - queues at tourist attractions will be shorter, there will be fewer children about.
Take a look at the various short breaks available and find a relaxing holiday in the UK and Ireland
We would appreciate stories about your good short holidays, in the countryside or visiting a town. It helps other people to choose the perfect place to stay from recommended cottages.